Michigan City Tax Credits
Indiana Corporate Tax Credits
The Indiana Economic Development Corporation (IEDC) is the State of Indiana's lead economic development agency.
The IEDC was officially established in February 2005 to replace the former Department of Commerce.
In ord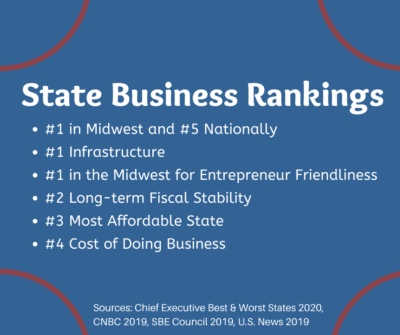 er to respond promptly to the needs of businesses, the IEDC operates like a business.
Led by Indiana Secretary of Commerce Jim Schellinger, the IEDC is organized as a public private partnership governed by a 14-member board.
The IEDC Board of Directors is chaired by Governor Eric Holcomb and reflects the geographic and economic diversity of Indiana. The IEDC focuses its efforts on growing and retaining businesses in Indiana and attracting new business to the State.