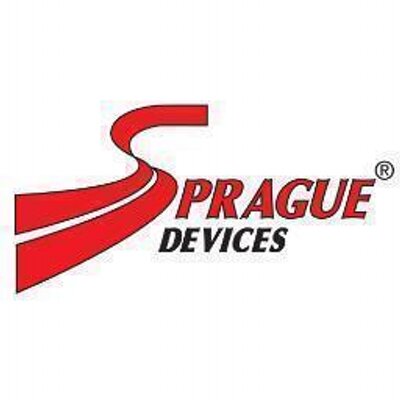 CVG's Sprague Devices, LLC receives tax abatement to expand production line at Michigan City facility
Ohio manufacturer expands production line in MC
MICHIGAN CITY, Ind. – Commercial Vehicle Group's (CVG), wholly owned subsidiary, CVG Sprague Devices, LLC, a design and manufacturer of the wiper brand, Sprague Devices, is adding a new production line in its Michigan City, Indiana location. The $1.83 million investment will be made over the next five years in CVG's facility located at 527 W US Highway 20, Michigan City, Indiana and will increase content value for CVG. In addition, it is expected to provide additional job opportunities in the area once the project is completed.
CVG acquired Sprague Devices through the purchase of Commercial Vehicle Systems, Inc. in 2000, along with two other well-known vehicle supplier brands, to provide original equipment manufacturers and aftermarket customers a single source solution to their global commercial needs. Since that time, CVG has achieved major success in establishing Sprague Devices as a global leading wiper supplier. It has also become one of CVG's prominent brands.
The tax abatement was approved unanimously by the Michigan City Council at a meeting on June 2, 2015.
"Michigan City, Indiana continues to attract and retain global companies. We are proud to be a partner with great companies that continue to call Michigan City home" said Michigan City Mayor Ron Meer.
CVG's President & CEO, Richard Lavin said, "as a long-time manufacturer in Michigan City, this tax abatement is greatly appreciated and will contribute toward CVG growing our business according to our long term strategic plan, CVG 2020".
Commercial Vehicle Group, Inc. is a Delaware (USA) corporation. CVG was formed as a privately-held company in August 2000 and became a public company, listed on the NASDAQ (CVGI), in 2004. The Company (and its subsidiaries) is a leading supplier of a full range of cab related products and systems for the global commercial vehicle market, including the medium- and heavy-duty truck market, the medium- and heavy-construction vehicle market, and the military, bus, agriculture, specialty transportation, mining, industrial equipment and off-road recreational markets. Information about the Company and its products is available on the internet at www.cvgrp.com.
Economic Development Corporation Michigan City, Indiana (EDCMC) Chairman, Joie Winski, who is also the LaPorte County Auditor said, "Michigan City, Indiana is a progressive community and the EDCMC will continue its mission in attracting and retaining key industries to our community."
EDCMC addresses the needs of local businesses with the Business Retention and Expansion Program (BR&E). Through the program, EDCMC works to understand the local business climate, determine future expansion plans with local action, acquaint business executives with programs available through its partners and provide effective solutions to specific concerns and problems.
Local companies looking to expand their business may call the EDCMC at (219) 873-1211 for more information.
###
Economic Development Corporation Michigan City, Indiana is committed to growing and attracting new industry and business to the community as well as strengthening existing business. EDCMC services, programs and one-on-one assistance clearly provides the optimum business environment — a place where commerce and industry can prosper and grow. EDCMC merges the right mix of resources, including: city government officials, utility engineers and the expertise of business leaders. Exclusive incentive packages and unique natural resources make Michigan City the place to build or expand. For more information, call (219) 873-1211 or visit www.edcmc.com.